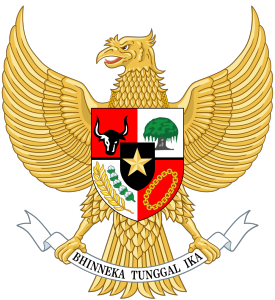 Funded by the Embassy of Republic of Indonesia in Zagreb, Croatia
This communication reflects the views only of the author, and the Embassy cannot be held responsible for any use which may be made of the information contained therein.
---
PROJECT'S ID CARD

Programme

Cultural Programme of the Embassy of Republic of Indonesia in Zagreb, Croatia

Title 

Indonesia and Croatia Cultural Night: Art in Balance

Acronym

IndoCro AIB

Implementation 

3 April 2021 (online premiere)

Venue

KUC Travno, Božidara Magovca 17, Zagreb, Croatia

Partners

Performers

Womens Vocal Ensable ZWIZDE // FB @Zwizde

Team Syantik

Sanggar Merah Putih Dance Group

Jaman Suara Gamelan Ensamble // FB @jamansuara

Batik Fashion Show by designer Laila Al Khusna (Ibu Una) // IG @una_batiksiger_batiklampung
---
ART IN BALANCE – IN SHORT
---
Art in Balance is a programme that celebrates cultural diversity and richness while connecting peoples of Indonesia and Croatia through traditional arts – primarily through music, dance, and traditional clothing. The programme included performances from several groups established at the Indonesian Cultural Centre "Sanggar Merah Putih" (Zagreb, Croatia) and a woman's vocal ensemble from Croatia, called "Zwizde".
Even in these difficult times of COVID-19 global pandemic, the Embassy, its partners, and performers agree that art is the way to maintain the balance in our lives and to bring people from different parts of the world together. This is our mutual, human, task – to celebrate humanity through arts and to maintain our connections even in times when our connections are being tested. 
Stemming from this humanitarian conviction, Art in Balance programme was envisioned as a virtual art programme that will be premiered online. The very performances were recorded live, at the Cultural and Art Centre (KUC) Travno in Zagreb (Croatia).
Even though there was no audience at the venue (in accordance with the prescribed COVID-19 epidemiological measures), having an virtual, online premiere will allow audiences from Indonesia, Croatia, and the world to gather around these magnificent performances, enjoy the art, celebrate humanity, and send a positive message – that we will overcome current difficulties and continue building our connections. This website will remain online as the permanent reminder of these positive messages, and as a platform for sharing all the video, photo and audio materials recorded at this programme.
Please join us for the free Premiere of "Art in Balance" on 3 of April 2021 at 14.00 (Zagreb) / 19.00 (Jakarta).
Scroll down and find the link to the Premiere, find details about the performances and performers, or enjoy the atmosphere from the video set through the photo albums available on this page.
---
VIDEO PERFORMANCE (PREMIERE ON APRIL 3, 2021 14:00 CET (Zagreb) // 19:00 WIB (Jakarta)
---
Hosted by The Embassy of the Republic of Indonesia in Zagreb, Croatia
---
PERFORMANCES: INDONESIA
---
TEAM SYANTIK: Truly Triwulandari, Nancy Filipović, Betha Fanny Adjani, Adis Diana, Dewi Farida Lanovia, Fika Annisa, Melania Myrna, Ani Purwanti, Putri Handayani, Ima Farida Gea, Maria Sisilia Ayu, Rahayu Susilo
Ms. Truly Triwulandari brought together a group of Indonesian women living in Croatia who share a passion for dance and founded the dance group Team Syantik. Under the artistic direction of Nancy Filipović, the group has given several public appearances throughout Croatia, supporting the programs of the Indonesian Embassy. The group has been active for over 3 years and focuses on line dances, which are very popular in Indonesia.
On this occasion, they performed two line dances: Ada Cerita and Tul Jaenak.
---
JAMAN SUARA GAMELAN GROUP: Julija Novosel, Ena Hadžiomerović, Klara Kosić, Francesco Mazzoleni, Sara Blažev, Lucija Novosel, Francesca Paleka, Hannah Pavlić, Damjan Roce, Nikola Trputec

Gamelan ensemble Jaman Suara is a Croatian musical ensemble that performs traditional and original compositions on gamelan instruments. Gamelan is a type of traditional ensemble from Indonesia, composed mainly of percussion instruments.
The members of the group have been playing in the gamelan ensemble since 2015 at courses held at the Indonesian Cultural Center of the Embassy "Sanggar Merah Putih". Under the leadership of Julija Novosel, the ensemble has been active for more than two years and has had several performances in Croatia. They present their unique repertoire, which consists of traditional and their own arrangements, and some of them combine Croatian and Indonesian musical traditions.
More precisely, they performed: Lancaran Bindri, Bubaran Sembung-Gilang, Ladrang Srikaton Mataram, Ladrang Jagung-Jagung, Jedna mala Ružica, and Jaranan.
---
SANGGAR MERAH PUTIH DANCE GROUP: Mursethia Bhirawanti, Mirela Mišić, Dorotea Zadro
In addition to music courses, the Indonesian Cultural Center also holds dance courses for Croats interested in Indonesian culture. Participants in this course learned various traditional dances and performed at embassy cultural events in Croatia.
Their performance consisted of two traditional dances, performed as a duo and a solo dance: the Yapong dance, originally from Jakarta, designed by the artist Bagong Kussudiarjo in 1977 to commemorate the 450th anniversary of Jakarta, and the Topeng dance, originally from the island of Java, representing King Kelan from Javanese stories about Panji.
---
BATIK FASHION SHOW
Designer: Laila Al Khusna (Ibu Una)
Models: Arlinda Krasnić, Paula Peloza, Ema Šram, Tea Tesla
Batik, as a fabric painting technique, is a world heritage site known to many cultures. The term "batik" comes from the Javanese word "ambatik," which in translation means "writing dots". In October 2009, UNESCO named the Indonesian batik a masterpiece of the oral and intangible heritage of mankind. Batik has since been internationally recognized as the historical fabric of human civilization.
Art in Balance programme hosted a collection of Sigar batiks from the province of Lampung on the island of Sumatra, designed by Laila Al Khusna, better known as Ibu Una.
---
PERFORMANCES: CROATIA
---
ŽVA ZWIZDE: Lorina Aido, Katarina Buti, Tatjana Ćaćić, Petra Galić, Donata Mach, Žaneta Milović, Maja Nevistić, Lucija Novosel, Mišel Movre, Bojana Poljaković Popović, Katarina Tomić, Tamara Vuglek, Mihaela Živić
Solo musician on samica (tambourine): Stjepan Čehovski
Musical director ŽVA "Zwizde": Pavo Begovac
Traditional Clothing: Workshop and Borrowing of folk costumes
Autor of the programme: Pavo Begovac
Zwizde is a female vocal ensemble with an address in Zagreb, which brings together lovers of Šokac traditional music from Slavonia, Baranja, Srijem, Bačka and Bosanska Posavina, ie areas inhabited by Šokci Croats. The members mostly come from the eastern regions of Croatia and from Zagreb and Vojvodina, and gathered in an association with the aim of preserving and promoting the Šokac heritage. Their love for the traditional music of their homeland brought them together in 2007 when the first members came to Zagreb to "finish school". Through diligent work, they gained a reputation that enabled them numerous guest appearances from Salzburg, Vienna, Budapest and Novi Sad, all regions of Croatia, even to distant Seoul, where they presented Croatia in the best possible way at the Adria Art Festival, as recommended by the Croatian Ministry of Culture. the culture of their homeland. Their musical focus is discovering and promoting shocking tunes, both secular and sacral. The tunes are performed in an original, traditional way, mostly a capella. They have won numerous awards at traditional music competitions. The first sound carrier called "Op lonci, lončići" was released in 2015 and earned him a nomination for the prestigious Porin Award in the category of best album of folk and ethno music.
Former presenters, and today presenters, played a very important role in their work. One of the most deserving people for the existence of Zwizd is Zrinka Posavec – an academic musician and ethnomusicologist. Equally important are Antun Božić and Marija Gačić, mag.ethnol. and anthrop. Since 2016, Zwizde has been led by Pavo Begovac, soloist of the Ensemble of Croatian Folk Songs and Dances "Lado".
For this special occassion, Croatian stars "Zwizde" designed an original combination of traditional dance, song/music, and traditional clothes fashion show – divided into three elements that represent various regions of East Croatia:
TITLE: NE DAJU MI IZ SOBE IZAĆI, DIKO MOJA DI ĆEMO SE NAĆI
singing
Neven vene – Drenje, Đakovo region (record by Zrinka Posavec)
Dođi dragi u košulji plavoj – Donji Andrijevci, eastern Brodsko Posavlje (record by Zrinka Posavec)
Dok je dragi iz daleka doš'o – Vukojevci, Slavonija (record by Zrinka Posavec)
Slavuj mi pjeva – Donji Andrijevci, eastern Brodsko Posavlje (record by Zrinka Posavec)
Da je višnja k'o trešnja – Semartin, Hungarian Baranja (record by Pavo Begovac)
Koliko je kolo, veliko j – Zagrađe, western Brodsko Posavlje (record by Zrinka Posavec)
TITLE: DA SU NAMA SVE PLAVE ODNICE, MI BI DIGLE CARA SA STOLICE
traditional dresses
Old-fashioned embroidery dress from Đakovo and western Brodsko Posavlje
Festive traditional attire with silk skirts and decorated with gold embroidery, eastern Brodsko Posavlje
Festive traditional attire of Croats from the area of ​​Plavna, Vojvodina
singing
OJ, PREKRASNA MLADOSTI, OVOG SVIJETA RADOSTI
Di bi bila stara baba frajla – Plavna, Vojvodina (musical adaptation by Zrinka Posavec)
Imala sam zumbul plav – Bač, Vojvodina (musical adaptation by Zrinka Posavec)
Mene mama njeguje i gleda – Vajska, Vojvodina (musical adaptation by Zrinka Posavec)
Dika me je molio k'o Boga – Gornji, Bogićevci, western Slavonia (record by Zrinka Posavec)
Oj, prekrasna mladosti – Beravci, eastern Brodsko Posavlje (record Pavo Begovac)
TITLE: IDEM KOLU MAKAR NE IGRALA, NE BIL' SVOJE JANJE UGLEDALA
traditional dresses
Festive winter woolen attire and mašlijara, Podravska and Podunavska Baranja
Festive traditional attire decorated with colorful silk embroidery, western Brodsko Posavlje
Festive traditional attire of a goldsmith, Đakovo region and Vinkovci area
Festive traditional attire of roklja and sequined embroidery, western Srijem
signing
AJDE DRUGE, AJDE DA IGRAMO, DA U KOLO MOMKE DOZIVAMO
Ćera dika vrančiće – Bošnjaci, Posavina County (record by Zrinka Posavec)
Ljubila sam četrnajst momaka – a tune from Baranja (edited by Duško Topić)
Oj, inoćo – Koritna, Đakovština (record by Pavo Begovac)
Idem kolu makar ne igrala – Koritna, Djakovstina (record Pavo Begovac)
Ajde druge, ajde da igramo – songs and dances of eastern Brodsko Posavlje (recorded by Zrinka Posavec and Pavo Begovac)
Ženski bećarac (recording and adaptation by Zrinka Posavec)
---
PHOTO ALBUMS
---
Beautiful costumes and the atmosphere of cultural exchange were recorded with a camera by Inia Herenčić (Instagram @iniaherencic) and Ivana Gucek (Instagram @traveltramp.ivy)
---
PROMOTIONAL MATERIALS
---