This project has been funded with support from the European Commission.
This communication reflects the views only of the author, and the Commission cannot be held responsible for any use which may be made of the information contained therein.
---
We are a partnership of different organizations (small NGO's, an University, community centre etc.) who work with and for people with disability and use theatre (or performative arts) in their work in non-formal education, community or social research.
Our partnership – as any partnership – is as strong as its weakest member. One would expect that such a diversity of organizations would mean a certain power issue in the partnership, but it is not the case. Regardless if the partner organization is a beginner or an experienced organization, we all participate in the same way and in the same partnership bodies.
We cherish our partnership by upholding the democratic principles, practising transparency, working for mutual respect and developing mutual bonds and communication channels which, once connected (as illustrated below) function as a safety net for our E+ (EDUCATHE+) partnership.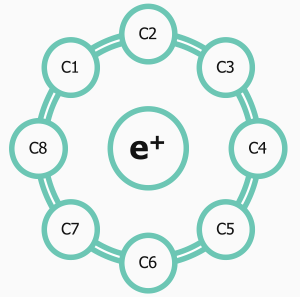 With hard work and communication, this partnership's bonds and communication channels will continue after the end of the project in 2017 and we will develop a network of similar organizations
PARTNER ORGANIZATIONS (click to read more about the partners)
LOGOS OF PARTNER ORGANIZATIONS AND OF THE PARTNERSHIP (click on an image to access album)