This project has been funded with support from the European Commission. 
This publication [communication] reflects the views only of the author, and the Commission cannot be held responsible for any use which may be made of the information contained therein.
---
CURRENT ACTIVITIES
31 July 2023. Applications for participation at international workshops, via short questionnaire about the status and needs of christmas digital market in Croatia. Apply here.

– CLOSED
---
PROJECT'S ID CARD

Programme

Erasmus+ Key Action 2 (KA2) Strategic Partnership in Vocational Education and Training

National Agency

PT01 – Agência Nacional 

Erasmus+ Educação e Formação

Contract number

2022-1-PT01-KA220-VET-000086009

Title 

Craftsmen and artisan digital empowerment and upskilling in

 Xas market  

Acronym

CADEAUX (#cadeaux2022)

Implementation 

01 September 2022 – 31 August 2024 (24 months) // the project started with delay 1 December 2022 – 31 November 2024)

Total Budget

120.000 EUR

Coordinato: 

Guerreiro & Silveira, Lda // Lisbon, Portugal //

https://www.facebook.com/guerreiroesilveira

Partners
Short description
Traditional craftsmanship is a handmade craft rooted in European territories as part of the local culture and economy, including the circular economy. It is necessary to keep artisan crafts alive, preserve access to artisanal products, and train them in the use of digital tools to improve their marketing. Christmas crafts represent a significant segment of the artisan sector, and in many cases, the craft businesses and start-ups are an opportunity to involve disadvantaged people providing them with social integration. Most artisans must learn how to manage digital marketing by themselves to present and sell their Christmas crafts to be included in artisan tourist markets in Europe. During the implementation of activities, we had the opportunity to know and analyze the needs of this sector linked to the globalization and digitalization of markets. Consumers are more attracted to cheap products they can buy online, and the young generation is much more interested in quantity than quality, for this reason, we want to teach artisans to introduce digital technologies and strategies within their core business to make it more solid, effective, competitive, guaranteeing quality without, of course, losing sight of skills, history and tradition.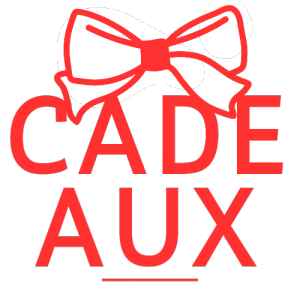 We aim to sponsor products with high quality by showing buyers to recognize the quality and value of artisan products. We will implement both transnational and local activities inside of 2 WPs to create as tangible results of this project Christmas digital marketing manual addressed to craft businessmen/women working in the Christmas art and crafts sector including guidelines with practical instructions in a set of 5 training modules and Pilot Training Course: CADEAUX to give artisans digital skills and competencies to manage the most useful digital tools to enhance their business, creativity and digital readiness, by applying the resources of the Christmas digital marketing manual. The project idea was born from this concept: allow even small businesses to learn how to build a digital strategy to develop their branding project.
---
CHRONOLOGY AND ARCHIVE OF THE PROJECT
---
*** ACTIVITIES WILL BE UPDATED AS THE PROJECTS DEVELOPS

…
---
PROJECT'S RESULTS
---
*** RESULTS WILL BE UPDATES AS THE PROJECT DEVELOPS

…
---
PROMOTIONAL MATERIALS
---